Auto Repair Las Vegas
Don't Suffer
Auto Care Stress
Instead Bring Your Car Or Truck To A Well-Trained Team Of Auto Care Specialists. Discover Everything You MUST Know Before Hiring An Auto Repair Company.
Learn What You Should Know About Mechanics
Our Promise To You
Does your heart sink a little bit when you hear a brand new rattle, squeal, clank or buzz originating from your vehicle? Certainly it does. It happens to all of us. We rely on our cars to keep our lives on track. Repairs can be costly and also disrupt your daily life. That's why our very first priority is to keep your vehicle in excellent shape. And when something does go fail we'll get you back on the road as promptly as possible. Don't stress. Just come see us.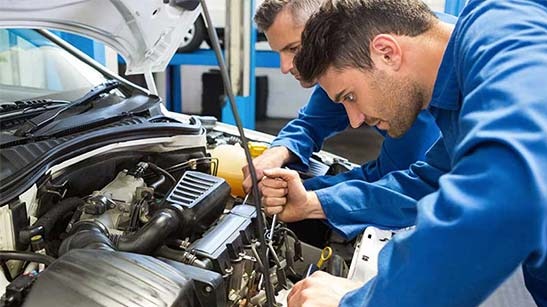 Our Services
Complete Automotive Care
Top-Quality Auto Maintenance And Repair By Our Experienced Team
Oil & Filter Change
Changing your oil every 5,000 miles keeps your car running great. And it helps avoid bigger repair bills down the road.
Tune-Ups
Keep your vehicle in optimal condition with regular tune-ups. We'll check your spark plugs, hoses, belts and even more to extend the life of your car.
Warranty Maintenance
Don't invalidate your car's warranty by not performing the required maintenance. Bring your car to us and keep your coverage in place.
Air Conditioning
Hot out there today? We do air conditioning repair and recharging to help you keep your cool in the summer heat.
Brakes and Pads
How are your brake pads doing? We'll let you know. Servicing your breaks is critical to keeping you and your family safe.
Tires
Your tires are your connection with the road. Do not let them slip! Balancing, replacements, rotation...we do it all.
Schedule A Service Appointment Today
Auto Care Services To Keep You On The Road
Brake Services:
Your brakes never seem like a problem until's too late. Over 20% of accidents caused by mechanical failure are due to faulty brakes. That's second only to tires. And unlike tires, you can't easily check brake wear on your own.

We're brake experts. We'll make sure your pads, rotors, shoes, calipers and hydraulic system are all in good condition before you find out the hard way.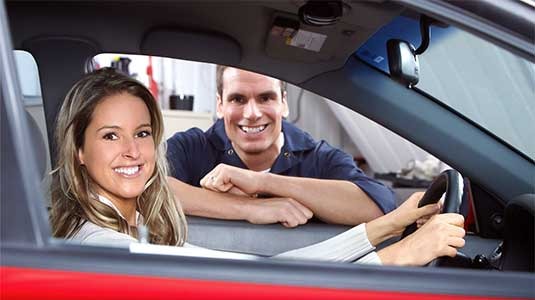 Tune Ups & Preventative Maintenance:
Want to keep your car repair expenses down?


The easiest and best way to reduce the cost of car repairs is to bring your vehicle in for regular tune-ups and preventative maintenance.

We'll make sure your oil and filters are clean, your brakes are in good shape and correct small issues before they become big repair bills.


Schedule a Tune Up Today: (702) 793-2585
Diagnostics & Emergency Repairs
What is that sound? Is it a squeak? A squeal? A sputter?


Does it start?

Don't self-diagnose your car issues, we've got the most modern diagnostic tools to figure out exactly what's ailing your vehicle.

You count on your car to keep your life running. So we'll get you back on the road as soon as possible. And you can always rely on us for a complete, accurate and fair price quote.
Case Study: The 15-Point Inspection Pays Off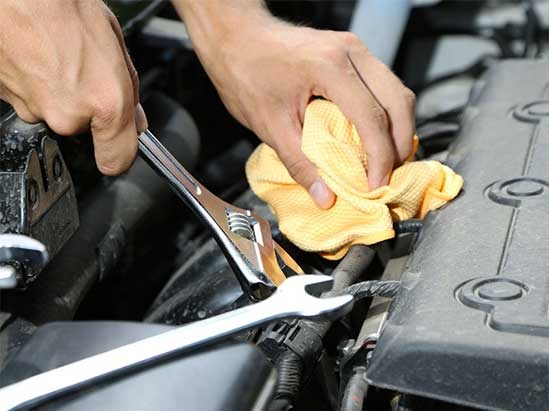 One early Saturday morning, David brought his Toyota Corolla to the auto mechanic shop to get an oil change. Pretty standard stuff. He ordered a coffee and waited in the lobby.

After changing the oil and filters, the mechanic did a standard 15-point inspection and saw that the brake fluid was a little low. So they looked into it a bit more closely.

The team found a slow fluid leak in the break line. When asked, David claimed that he had actually noticed pressing the brake pedal a little harder recently. However the warning light did not come on, so he didn't really worry too much about it.

If the auto mechanics had not been thorough, the leakage could have caused an accident. Instead, they were able to change the brake line and get David as well as his Corolla safely back on the road the same day.
OIL AND FILTER CHANGE FOR

JUST $25!
(PLUS OUR COMPREHENSIVE 15-POINT INSPECTION)
Some Common Myths About Caring For Your Car:
"Only a dealership can perform my scheduled maintenance."

There's no need to get your car serviced at an over-priced dealership service center. Any quality repair shop like ours should have the tools to perform the required service to your manufacturer's specifications to preserve your warranty. If you have any doubts-- just ask us!
"Premium gasoline gives my car premium performance."

Unless your vehicle's manual specifically states to utilize premium fuel only, then purchasing premium fuel is just a waste of money. American drivers wasted more than $2 billion in 2015 using premium fuel in cars that are designed to run on regular unleaded fuel.
"Use a penny to test when to replace your tires."
The "Penny Test" is a trick many of us were taught to test tread depth. But the truth is that by the time you can see Honest Abe's head, your tire performance has already been compromised. Want to stay safe? Try using a quarter instead!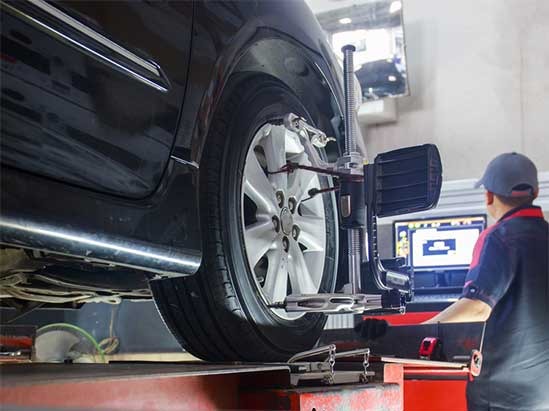 Who We Are: The Auto Mechanics You Can Trust In Las Vegas
We're proud to have been providing the best auto care to the Las Vegas community for years. We've performed several oil changes, brake checks and emergency repairs for families just like yours to keep their cars on the road and performing at their best. Our shop is stocked with state-of-the-art equipment and diagnostic tools operated by a well-trained team of mechanics. We are experienced in comprehensive auto care for both domestic and foreign vehicles of all types.

We treat our customers like we would want to be treated. That means that you will always obtain an accurate, thorough quote and the very best rates possible. Schedule an appointment to see for yourself.
Call Us Now To Schedule Your Appointment
Frequently Asked Questions
What's that clunk, bump, screech or squeal?
We get numerous variations of this question on a daily basis! Unfortunately, it's difficult to tell exactly what's wrong without the appropriate diagnostic equipment. We've got the tools to do it, so just bring you vehicle in and we'll let you know exactly what's causing your mystery noise.
Does it hurt my car if I drive with the check engine light on?
It is feasible, but unless the light is flashing then you are typically okay for a short distance. It's more likely that you'll experience reduced performance. We do recommended that you come see us right away, to see what exactly is wrong before it can do long-term damage.
What's the correct tire pressure for my car?
The recommended tire pressure is set by the tire manufacturer. Tire pressure is measured in PSI (pounds per square inch) and you can find your recommended pressure on the side of your tires. Properly inflated tires will help you get better gas mileage and reduce tire wear.
Bring Your Car To The Las Vegas Auto Care Experts!


Easy To Find &
Convenient Hours
Office Hours:
Monday 9:00AM-9PM
Tuesday 9:00AM-9PM
Wednesday 9:00AM-9PM
Thursday 9:00AM-9PM
Friday 9:00AM-9PM
Saturday 9:00AM-9PM
Sunday 9:00AM-9PM
OR CALL US NOW AT (702) 793-2585